I received the Dog Days of Summer Exchange from
Becky
! Was I lucky or what to get spoiled by her twice?!! Becky made me a beautiful Summer Flat Fold (my first!), and included lots of extra goodies! Thank you bunches, Becky!!
And,
Juanita
has received the exchange I sent out to her! I made a Lizzie Kate design, and attached it as a pocket to a premade tote. I also included some fun summertime goodies.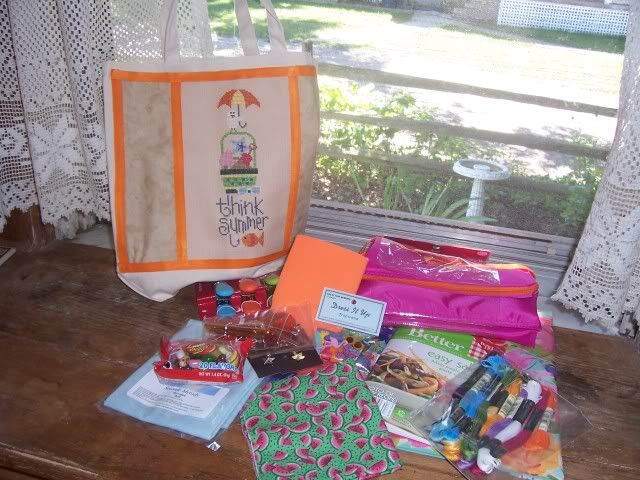 This was a great exchange, and lots of fun to put together!