Thank you all for your wonderful comments! It's nice to hear from you!
Not much to update, so, I'll share some older stitching pictures. :-)
This is one I stitched way long ago... It's dated on the back 1992, but, I love it! It's from an old Cross Stitch and Country Crafts magazine.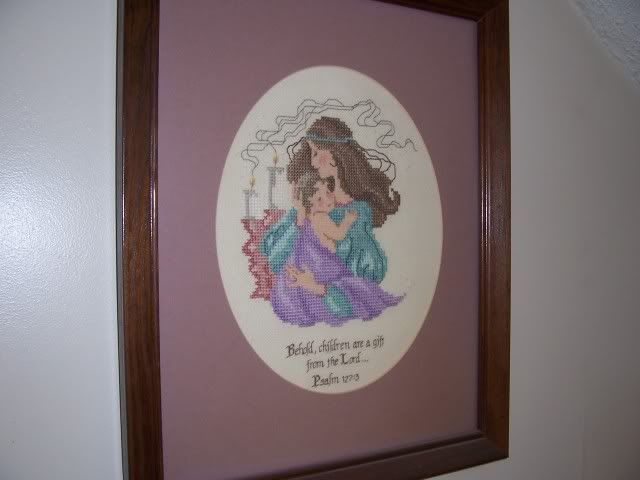 This is my color conversion on Bent Creek's Swirly Sampler. I stitched this for my daughter's room -- yes, her walls are purple!
Edit: for
Sharon
- I used silver braid for the swirlys, and a lot of silver beads in the 'empty' spots.
And this is another one for her room -- Seka's Watercolour Butterflies -- but, I changed the colors to what she likes. (Aquas and Purples)
This is one my sister,
Marie
, stitched for me in 1987. Isn't it darling?
That's about it for today.
Von
... We did get a bit of sunshine this afternoon, but, are back to showers off and on. Next week they are calling for nicer weather. I guess it takes that long to get here from where you are!
Stitching on tonight: CCN Ladybugs and Bumblebees