I have figured it out myself.... Now to see if I can post the pictures.
Here is the Irish Blessing, by Ladybug Lane Designs: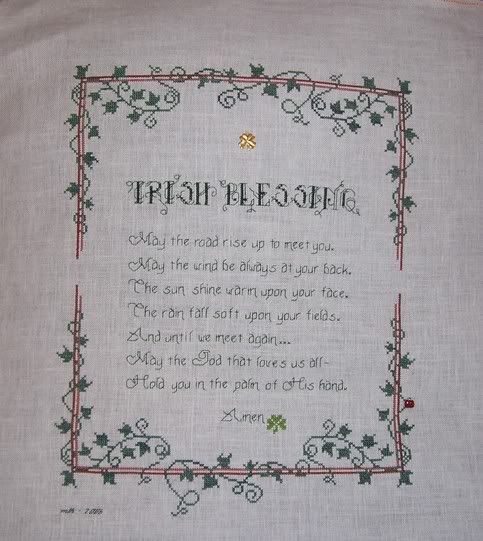 These are pictures of my Stitching Notebook...
the cover; the 'what size' page; design sheet; finished design sheet.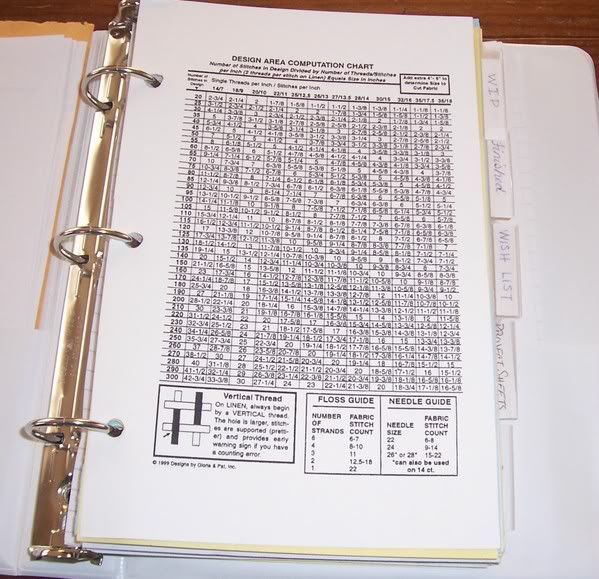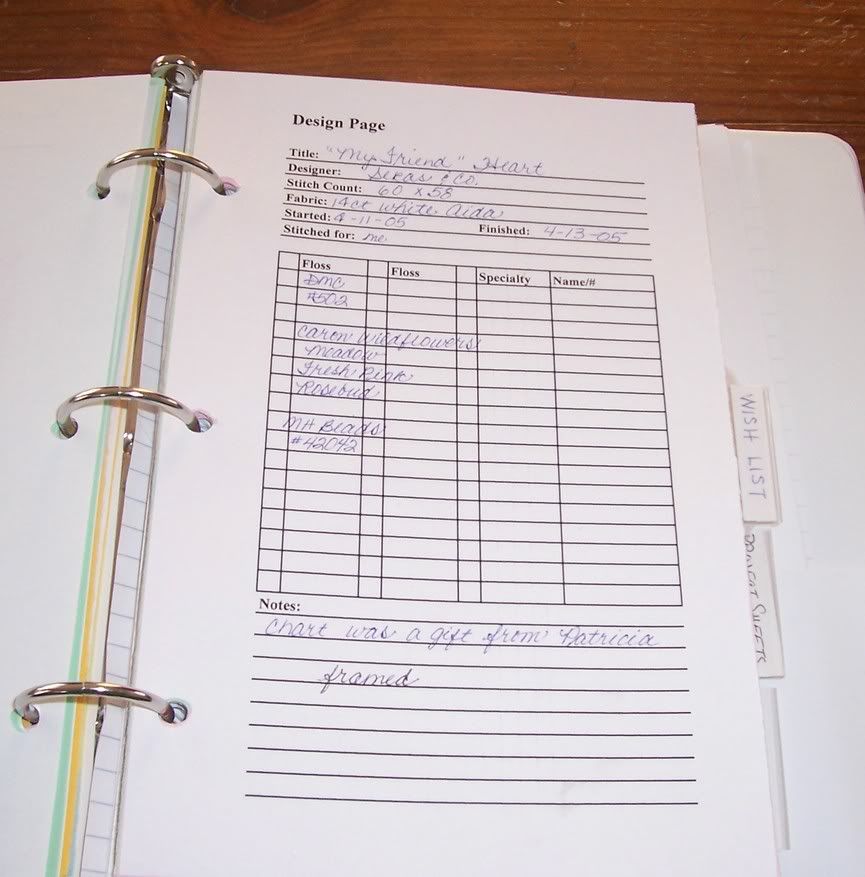 And now for your giggling pleasure... my stitching chair, and my Bozo toe...