It looks like I have been in a 'pink' mood lately! I finished the stitching on the Rose Mosaic Needleroll by M. Designs.
Jenn
stitched this also, and we will bead them this weekend at Camp.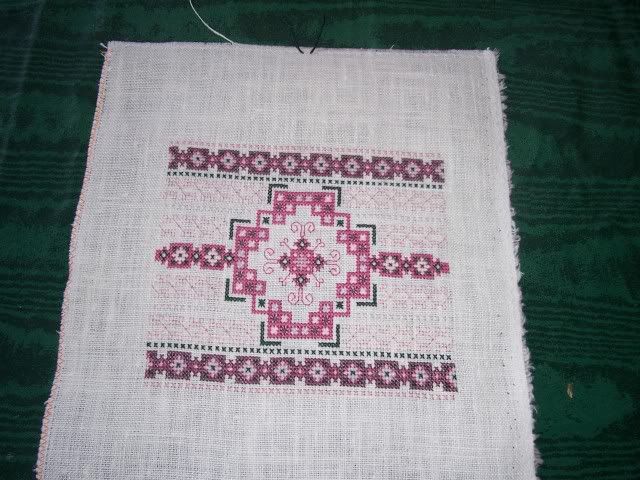 I've been making some progress on the Provence Sampler. Almost done with the big alphabet!
And, I started Secret Flower Bed by the Trilogy.
I've got a couple of neat projects lined up to take with me to Camp, along with my Tabletopper to work on. Some years I get a lot of stitching done, and then others... I'm too busy gabbing and laughing!!
I have to get packed! My sister has called twice today to see if I am packed!! I was busy getting my stitching projects ready! I have my priorities straight... stitching stuff first, then clothes and stuff.
Stitching on today:
Cross Stitcher at Work