Now... you all have to remember that this is my major stash shopping trip! But, even I was a bit overwhelmed at the amount I seem to have acquired!! When you go five different times, and get a bag each time.... I'll have a lot to keep me busy!! First is the 'Goodie Bag' we received at Camp: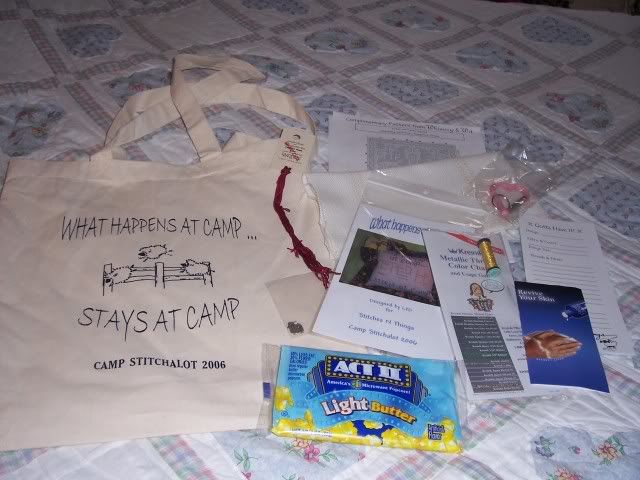 This is a little Shepherd's Bush kit I got for Becca to try... she has been showing some interest...
This is my Class kit...
Pictures of the new stuffs: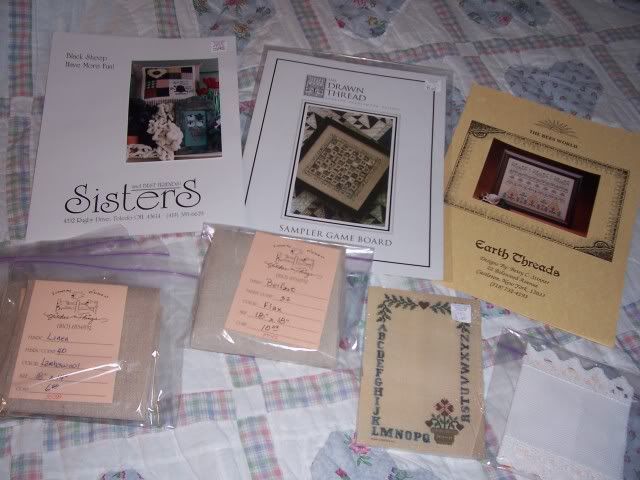 A pretty good haul, if I do say so myself!!!