I just thought I would share some pictures, until I get some of my stitching photos up. The first one is a few of my tulips that are blooming... As you can see, I also need to find some time to work on the leaves in the flower beds!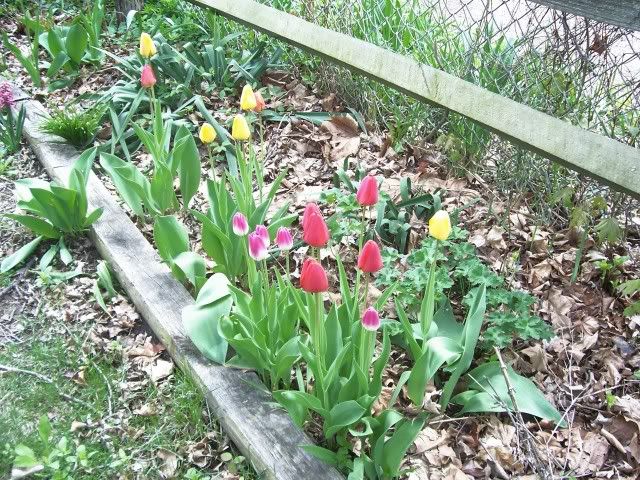 Here is a picture of our two black cats on Chuck's recliner. Shadow is on the back, and CeeCee is asleep on the seat. Lazy things....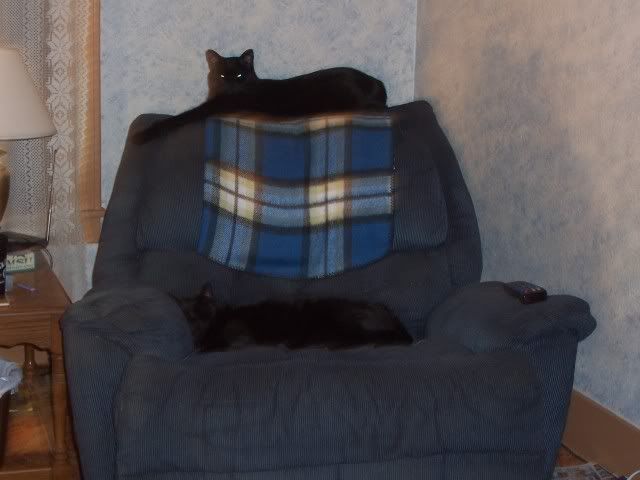 And, my first ever exchange with the USExchangeBB, was sent off today! Here is a picture of it: (he he he)
It is a 'Grab Bag' exchange... I hope the recipient likes what is in the box.
I guess I'll go press some of the stitching I've been doing, and get some pictures of that. :-)
Thanks for reading and commenting... I've been feeling almost back to normal!
Stitching on today: Lizzie Kate Christmas Blessings