Here is my 'Do Not Disturb'. I backstitched the 'Cross Stitcher at Work' with brown. The fabric next to my stitching is what I picked out to make the valances for the windows, and I'll use it to finish this off as a wall hanging.
Here is my
'Quaker Sampler'
- stitched thru part three. It is on 28ct. Vintage linen with DMC 930. I really am liking the way this is turning out. **Edit** and now I see part 4 is on the website!! I'm printing it now....
This is 'Tulip Sampler' by Forever In My Heart. It called for silk threads, but, I picked out Crescent Colors Overdyed Floss, and stitched it on 28ct. pink Lugana.
And, here is what I have been stitching on lately... I stitched the border for the Lizzie Kate Christmas Blessings, and will fill in the blocks. Each block is a quick, fun stitch.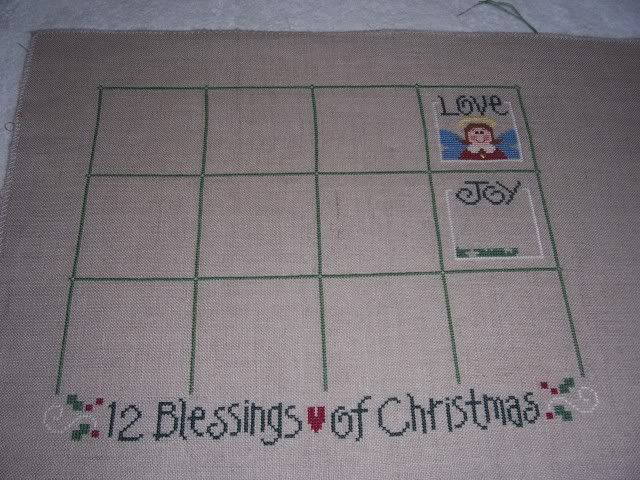 I also have started stitching on two exchange pieces... but, I can't reveal the details of those!
Thanks for looking, reading and commenting!! I've been reading blogs, but, have been bad about commenting lately. I'll try to do better!!
Stitching on today: Lizzie Kate Christmas Blessings