A lot going on around here, and I haven't been keeping up on my blog!!
Our new baby, Scout, goes into the Vet's tomorrow morning for the 'surgery'!! I don't know if it will calm him down any, but, it will be done. :-) I had almost forgotten how hyper kittens can be!
I also started a Hardanger bookmark. My first try.... and got stumped at the blanket edging. I'll pick it up again later, to try again. Maybe I was just too tired to figure out the instructions when I tried it the first time.
Today we did something for the house! We laid outdoor carpeting on the front porch, and down the front steps. It is in a color called 'Sapphire', and I really like the way it turned out!
Our daughter, Becca, painted the porch railings, and the old milk can, and added the design on it. :-)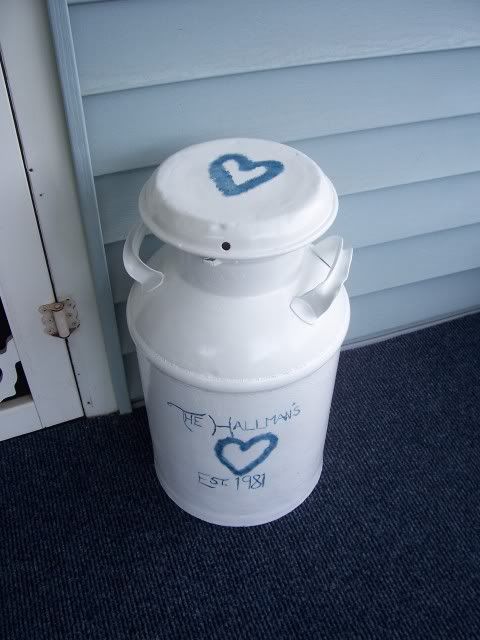 I finally received my fabric for Quaker Garden, and was able to start stitching it last night! Becky waited for me to get my fabric, so we could stitch it together! I did think the fabric was awfully green, but, maybe as I stitch it, it will grow on me more...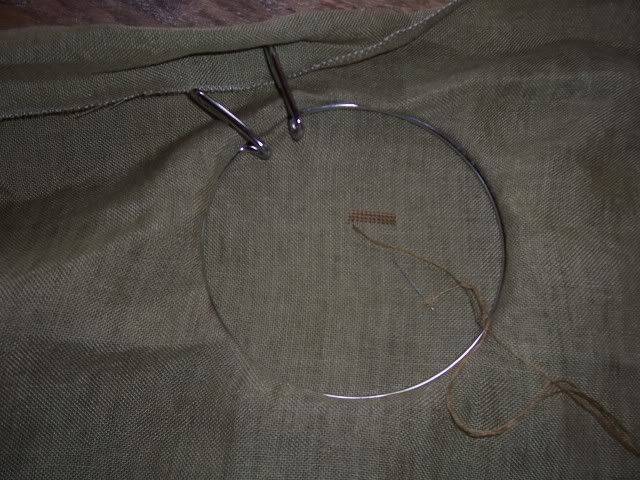 Broke my glasses at work yesterday... of course I can't get in to have them fixed until Monday! So... I have the 'geeky' look with tape on the side. Whatever works!
Our little town festival is this weekend.
DeWitt Ox Roast
. It's a busy time, but, a lot of fun. We live close to downtown, so have a lot of people stopping by. I'm playing in a golf tournament on Friday, but, am also going to roast a turkey to have for sandwiches on Saturday, make potato salad and coleslaw, and Chuck (DH) is going to barbecue chicken legs and thighs on the grill. Rick (son), has asked me to make cinnamon rolls and muffins to have with juice on Saturday morning before the parade. Busy, busy!!
That's about it! I 'think' we have Becca ready for school this fall. It's hard to believe she is going to be a Junior in High School! School starts on September 5th. Maybe things will get back to as normal as possible after that!
Till later....
Stitching on today: Quaker Garden (finally!)